New eye shadows Maybelline Color Tattoo
Maybelline knows how to make women happy. Especially for the summer season, they created the entire gamut of colourful and shimmering eye shadows, Color Tattoo. Let's see how you should apply those new creamy cosmetics.
Color Tattoo line consists of three types of eye shadows: Cream Gel Shadow, Creamy Mattes and Eye Studio Color Tattoo Metal 24H Cream Gel Shadow. All cosmetics last on eye up to 24h, have delicate consistency and are really easy in application. They are locked in small, transparent jars. In Color Tattoo 24HR Cream Gel Shadow are five shades (strawberry, brown, white, dusky brown and grey). Rose, Nude, Vintage Plum and Creamy Beige are shades of Color Tattoo Creamy Mattes. However, the eye shadows with metallic make-up finish are Eye Studio Color Tattoo Metal 24H Cream Gel Shadow and among them are following shades: Inked in Pink, Silver Strike, Gold Rush and Barley Branded.
Eye shadows from Maybelline Color Tattoo 24 HR Cream Gel Shadow have creamy-gel formula. They provide long lasting and intense colour, as well as natural make-up finish and they match every skin complexion and colour of iris. The application of the cosmetic is extremely easy. All you need to do is apply the product in spots on entire eyelid and then spread it and thoroughly blend with eyeliner. Use for it only fingers or small, soft brush. If you care about more intense effect, apply next layers.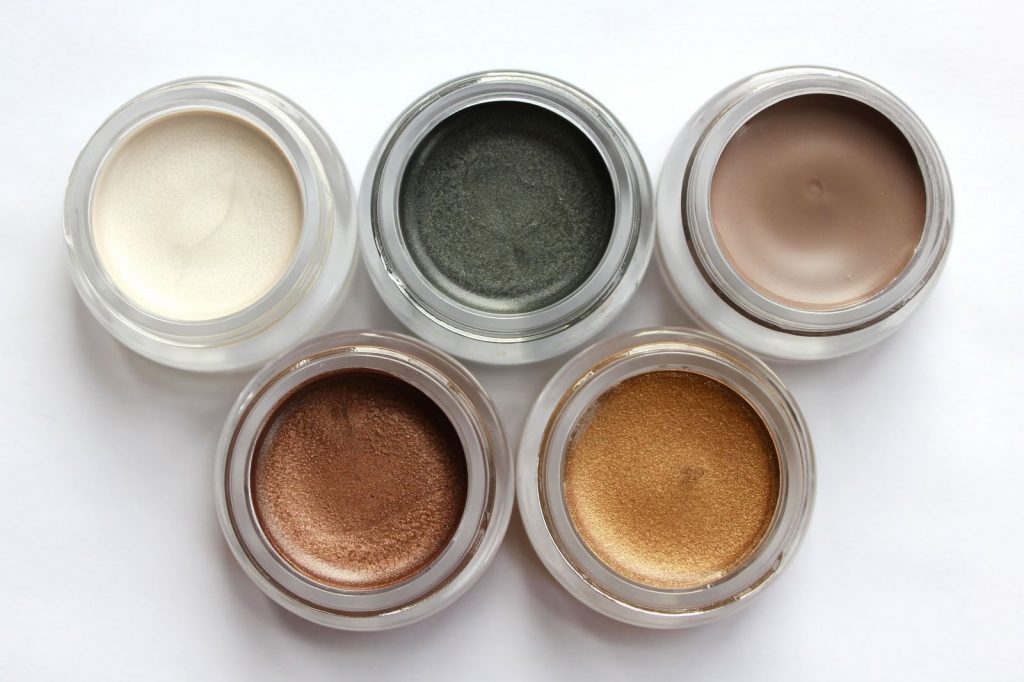 Matte finish of make-up is ensured by the Color Tattoo Creamy Mattes. Thanks to them you will create the perfect make-up for work or school and they go well with every outfit and hair style. The cosmetics are highly pigmented, what emphasise look and the colour of iris. This product is extremely long lasting, crease-resistant and non-flaking. How should you apply eye shadows from Maybelline? With circular motion of the finger apply the cosmetic on the upper eyelid. For more expressive result, apply another layer of the eye shadow.
Eye Studio Color Tattoo Metal 24 HR Creamy Gel Shadow provides shimmering make-up finish. It has creamy formula, is easy in application on eyelids, makes skin glowing and optically makes eyes bigger. Application with this cosmetic is truly easy. You just have to apply it on the eyelids with your fingers and thoroughly blend. A bit more of a product you can apply in the inner corners of the eyes, so that your look draw attention of everyone around you.