Nanoil Vitamin C Face Serum: How to Use It for Best Effects?
Using vitamin C on facial skin is growing in popularity. You can find this ingredient in face creams, lotions, serums and masks. It turns out that vitamin C brings most benefits when it's put in a serum. It's good to know how to use its full potential. We explain that by reviewing a Nanoil Vitamin C Face Serum – one of the best-sellers on the market.
Who is Nanoil Vitamin C Face Serum suitable for?
There's no age limit. If you are 25 or beyond, you will definitely notice that the serum delays aging, but anyone can use it, teenagers and adults. Nanoil Vitamin C Face Serum is suitable for all skin types. Those who have sensitive or acne skin can use it worry-free because it won't cause any irritations.
How to use Nanoil Vitamin C Face Serum?
Let's move on to the bottom line, that is usage. You will finally get the answer to the questions: how, when and how much.
1. Morning or evening?
The timing is up to you. There are no rules you must follow. If you use it in the morning, your skin will stay radiant all day. When used at bedtime, the serum works more intensively. Choose the time of the day that suits you the most.
2. Every day or not?
The producer says the serum can be used even twice a day but you can use it just once a day of course. It's good to make it an everyday product in your skin care routine.
3. On wet or dry skin?
It may be surprising. It turns out that vitamin C likes water and the skin absorbs it more easily when you apply it on a damp face. This way it works more deeply. Use it on damp, not wet skin, to avoid product dripping off.
4. What's the optimal amount?
A few drops are more than enough. Spread them evenly on the face and neck.
5. How to use it?
Thanks to a dropper you can apply the serum directly to the face skin easily. You don't need much time or extra accessories.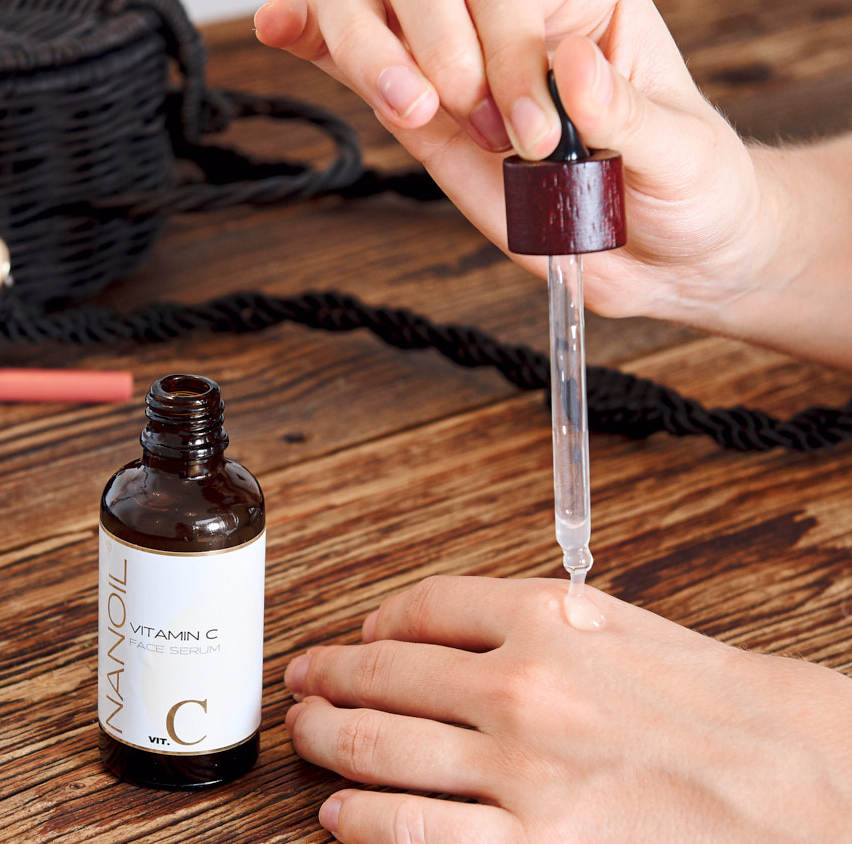 What benefits does regular application of Nanoil Vitamin C Face Serum bring?
even skin tone
lighter pigmentation spots
glowing skin
moisturizing, nourishing, repairing effect
protection against skin aging
Remember that regular application is essential to get the effects fast.
Useful facts about Nanoil Serum:
it comes in a 1.69-oz bottle (bigger than most face serums)
it should be stored in a dark and dry place to keep it good to use for longer
it has a very good price on the official product site
it is available on www.nanoil.us