Protection of colour-treated hair. How to sunbathe safely?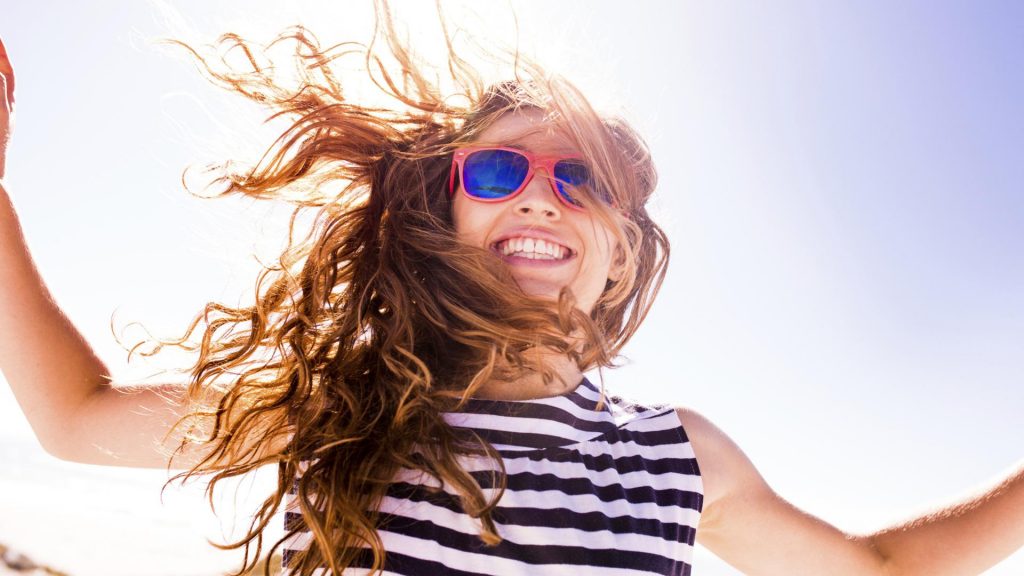 Hair, just like the skin, is exposed to UV radiation. Chlorine, salty water, sand and dry wind weaken the condition of the strands and the scalp as well as make the natural hair colour fade. Check how to protect dyed hair from burnig sun and what to do to make its colour beautiful and intensive?
It's extremely important to moisturize colour-treated hair. Hair dyes usually contain ammonia which leads to overdried strands. In extreme cases, it may change hair porosity. Hair cuticles will become raised and as a result the strands will get frizzy. It's a good idea to invest in moisturizing and restoring teratments before summer. The most popular treatment is Olaplex which improves condition of bleached hair. Cosmetic oils and non-rinse conditioners will also work well.
Shower filter will also help to keep the natural colour of hair, extend the durability of a hair dye as well as take care of the scalp condition. The filter is a device which eliminates harmful subtances included in water, reduces the level of chlorine and softens water. Cleansed water reduces the risk of overdried and breaking hair and splitting ends.
If you have dyed hair, use proper contitioning cosmetics: shampoos, conditioners and masks designed for colour-treated hair. Not only will they extend the durability of the colour but also provide strands and scalp with nourishing, moisturizing and strenghtening. Moreover, hair cuticles will be closed all the time, which will prevent new colour from fading and your hair won't be damaged.
Using sunscreens is also important. They extend the durability of a hair dye, prevent hair and scalp from overdrying, protect from UV radiation and its negative effects. Choose oils and conditioners which contain sunscreen. While sunbathing on the beach or strolling on a sunny day, remember to have a sunscreen on hand.