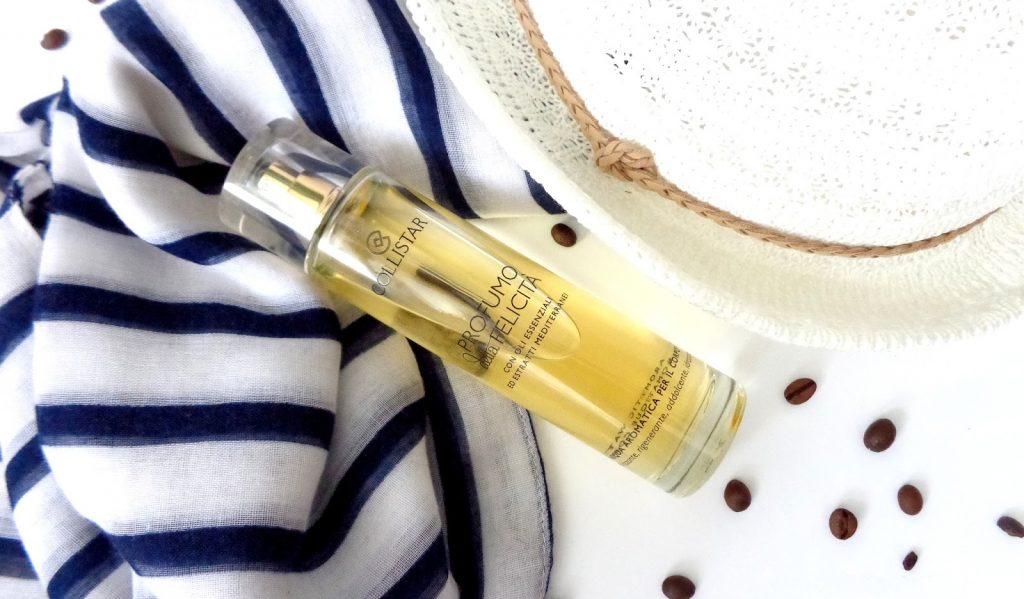 Energy, Sensuality, Happiness, Harmony, Dream. Those are names of new body mists from Collistar. Which scent will you like the most? Meet Profumo della Felicita collection.
Fruit aromas, floral notes and scent of nature. This is how Collistar body mists smell like. In the newest collection, Profumo della Felicita, there are five cosmetics. You can choose your favourite out of following colours: green Energy, pink Sensuality, violet Happiness, yellow Harmony and blue Dream. Each of them has beautiful scent, which covers our skin and hair. Floral and fruity aromas were chosen to highlight character of the woman who wears it, in the best way possible. Mists are perfect for summer heat wave, when we lose heavy perfumes. What is more, they will provide the evening outfit with elegance and a dress with lightness. What more can you want?
Collistar Profumo della Felicita body mists have intense scent. You do not even realise how those inconspicuous cosmetics will change your mood. They will make you feel cheerful or special and very femininely. Apparently, Collistar products have even aromatherapeutic properties. If you want to find out about it being true or not, try one of new body mists. You won't regret it. After all, which woman does not like scent of tangerine, lotus flower or pink pepper. On top of that, each of fragrance providing ingredients have beneficial impact on the skin. And so, moisturising and softening properties provides orange blossom and soothing aroma of peony.
All the bottles in the Collistar Profumo della Felicita collection were equipped with atomiser. This type of applicator will make application of cosmetic easier on body and hair. What is more, if you want your skin to smell like fruits and flowers you need just one pump of product. This much of mist can make you feel like you are in the garden full of flowers or in a blossoming orchard.