TOP 15 Ranking featuring the best vitamin C face serums
Vitamin C has taken over the cosmetic market. We derive more and more benefits from its priceless properties. It's time to find the best vitamin C serum that will make the skin care even better, more effective and way easier! See TOP 15 vitamin C face serums.
WHAT DO YOU KNOW ABOUT VITAMIN C?

Until recently it had been used merely as an immunity booster to prevent the cold. Today, we appreciate its beauty benefits. Ascorbic acid (in fact, L-ascorbic acid, that is pure vitamin C) greatly benefits the skin. Used regularly in the morning and evening, it:

✔ lessens pigmentation marks.
✔ prevents the occurrence of blemishes.
✔ revives the radiance.
✔ improves the skin's elasticity and plumpness.
✔ neutralizes the harmfulness of free radicals.
✔ has antioxidant and antiaging properties.
✔ is a natural UV filter.
✔ restores the skin's youth and beauty.
✔ strengthens the capillaries.
✔ aids in treating acne skin.
We have prepared the following reviews to answer the real needs of many women – the need to use products that don't contain trace amounts of vitamin C but are based on ascorbic acid and consequently rejuvenate, brighten and make the skin glow. Instead of searching through thousands products, look below and pick one from the TOP 15 vitamin C serums for daily face care. While writing the ranking, we mostly concentrated on:
form of vitamin C: the more stable, the better
consistency: serum can't overburden the skin
extra components: they must enhance vitamin C
price: the best products aren't necessarily the most expensive
size: a larger bottle quals longer treatment
effect: purpose and benefits
The best face serum with vitamin C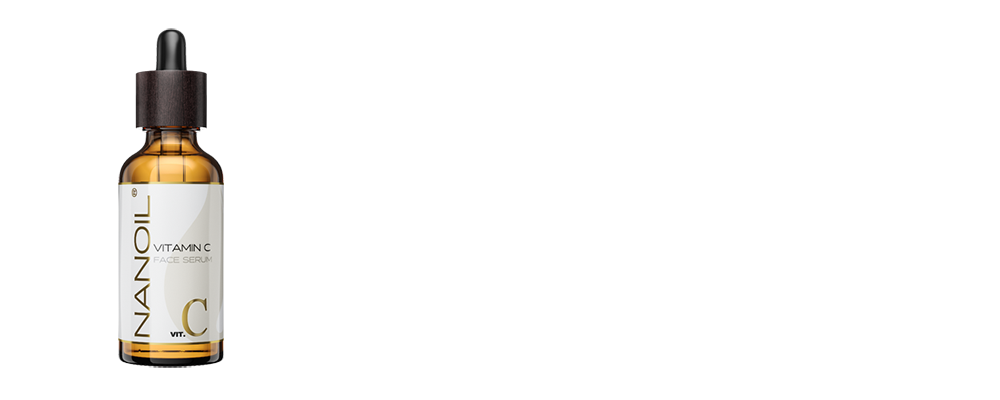 1. Nanoil Vitamin C Face Serum
This is the best pick out of all vitamin C face serums for daily use. It can be used both in the AM and PM, and is recommended by professionals because it features very stable, advanced form of vitamin C which works in the deep skin layers. The serum also contains antioxidant-rich Punarnava extract. This is a vegan and truly effective face serum made out of simple ingredients. It brightens dark spots, reduces wrinkles, plumps the face, adds radiance, nourishes, moisturizes and revitalizes. You just need to regularly use the Nanoil Vitamin C Face Serum to make the skin naturally beautiful again. This is the best pick as far as vitamin C products go. It offers a lot of serum (50 ml) and has a competitive price.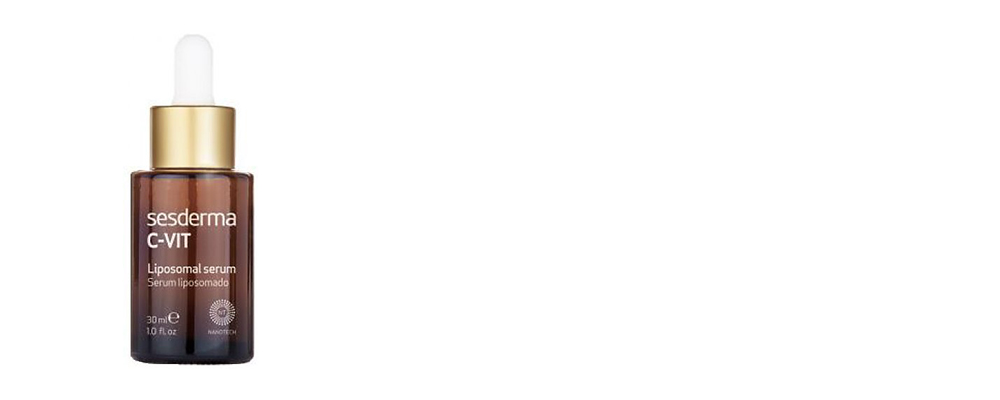 2. Sesderma C-Vit Liposomal Serum
Sesderma offers a slightly smaller 30ml serum. It contains stable form of vitamin C which is delivered deeply inside the skin by the liposomes. This is a good illuminating, brightening and revitalizing product. It can be used twice a day but it is a bit thick and oily. It has a quite high price but some users say it pays off.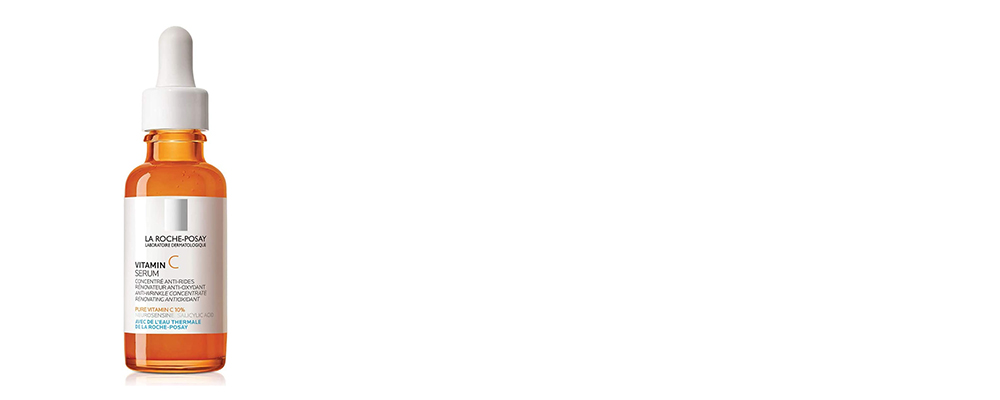 3. La Roche-Posay Pure Vitamin C10
The anti-wrinkle skin-brightening formula from La Roche-Posay is another interesting face serum with vit. C. It's dedicated to any skin type, aging skin in particular. The serum is lightweight so it's good to use during the day. It holds pure vitamin C combined with peptides and salicylic acid that altogether hold up the skin aging process, smooth the face, intensively hydrate the skin and leave it radiant. The La-Roche Posay Serum has a standard size (30 ml) and is quite pricey.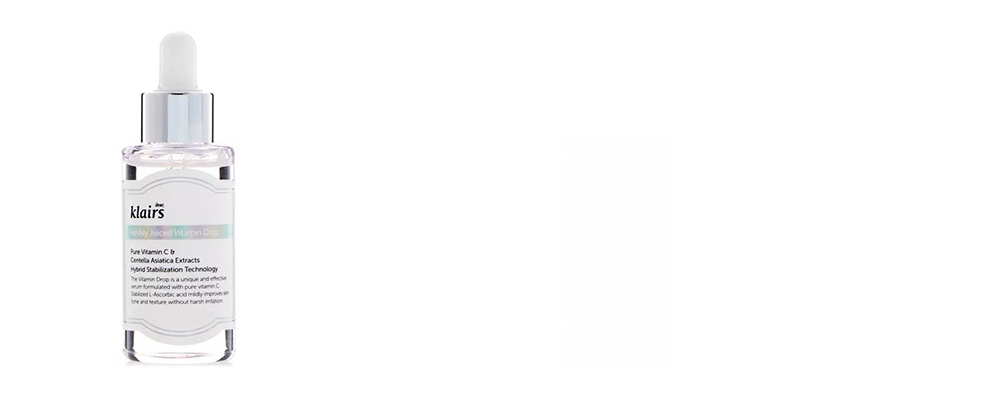 4. Klairs Freshly Juiced Vitamin Drop
The Klairs serum is a mid-range product that comes in a 35ml bottle. It has been inspired by the freshly-squeezed juice. This strongly-nourishing formula houses vitamin C 5%, hyaluronic acid and some extracts from yuzu fruit, Indian pennywort, peony root, grapefruit, Baikal skullcap, brussel sprouts and Chinese quince. This high concentration of ingredients revitalizes and brightens the skin but it may also irritate sensitive skin.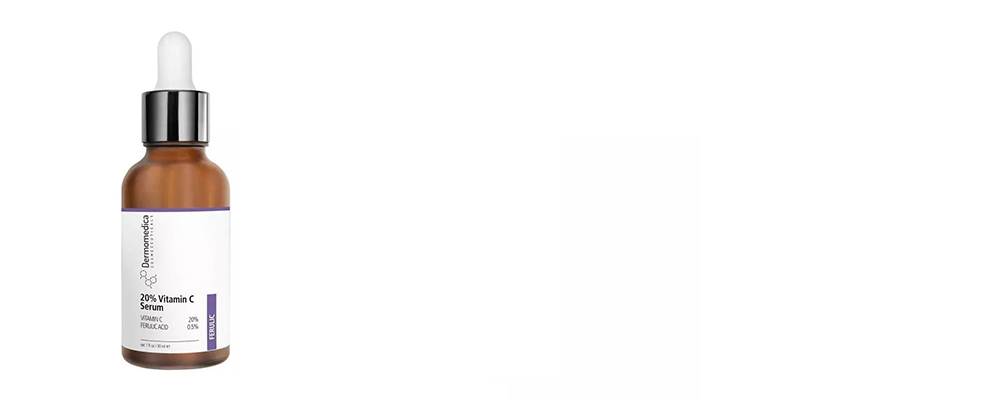 5. Dermomedica 20% Vitamin C Serum
This professional face serum with active vitamin C is enriched with ferulic acid. The 30-ml formula has been designed for all types of skin, particularly for aging skin and to banish dark spots. The serum is quite lightweight and has antioxidant properties. It can be used in the PM or in the AM together with UV filter on the face, chest and neck skin. However, the serum is overpriced when we consider the effect.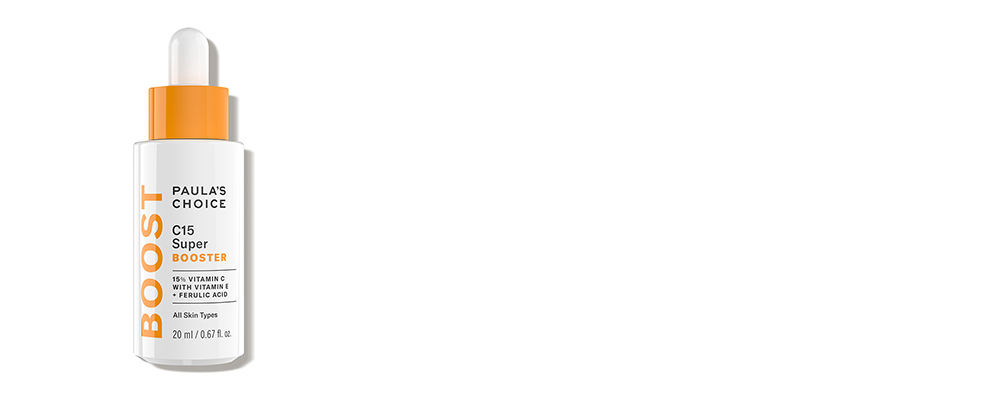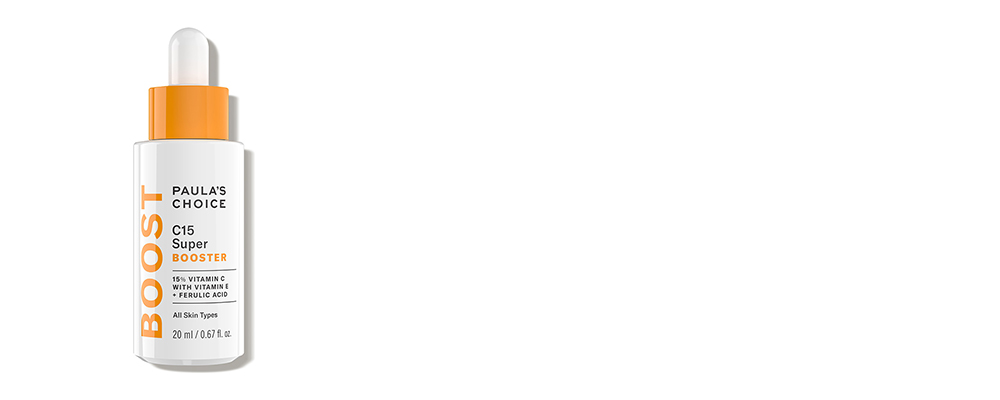 6. Paula's Choice c15 Super Booster
Another serum we present features a pretty popular skin-care duo, that is vitamin C and hyaluronic acid. It holds only 20 ml of a concentrated formula containing 15% L-ascorbic acid which has a neutral pH. The product lessens the signs of aging, smoothes the skin and boosts radiance, plus it soothes irritations. Too bad you need to pay a lot to get this effect. Despite that, it's quite popular.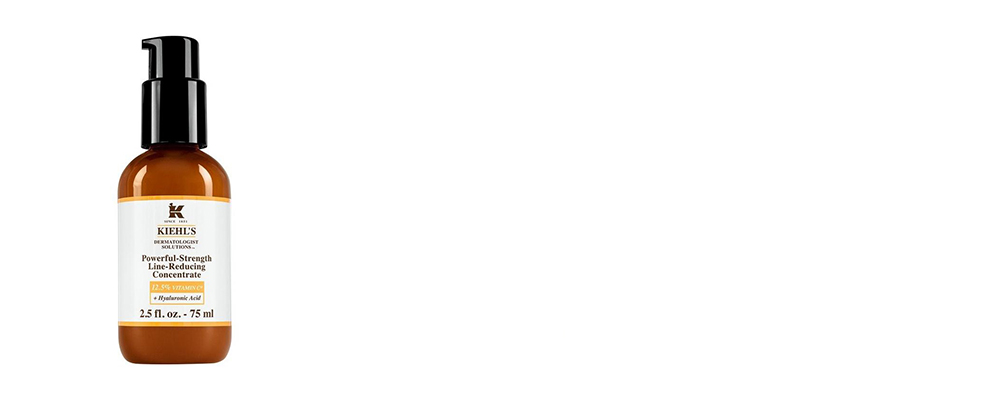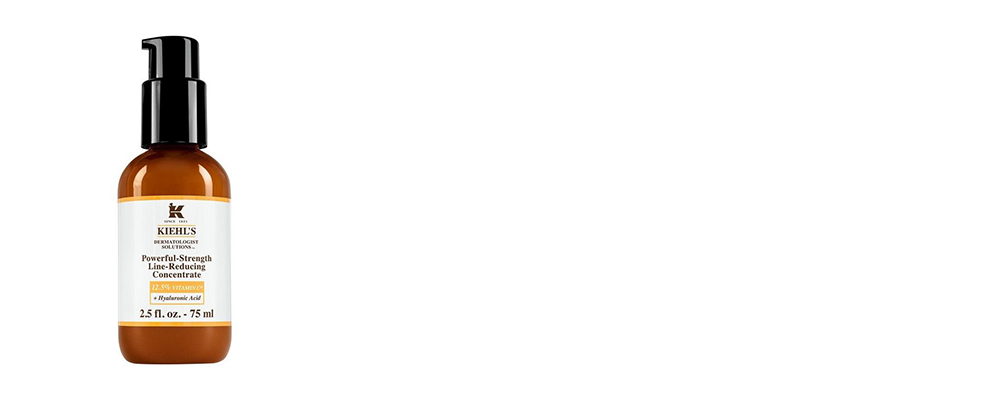 7. Kiehl's Powerful-Strength Line-Reducing Concentrate
Face serum from Kiehl's is one of the best-known vit. C products. It's available in two sizes: 50 ml and 75 ml. It is made out of vitamin C which brightens and illuminates the face, and hyaluronic acid which keeps the skin hydrated. Unfortunately, the formula isn't all-natural (among others, it contains PEGs and silicones). This one of the priciest vitamin C serums but not necessarily the best one. It works well as a revitalizing serum for all skin types.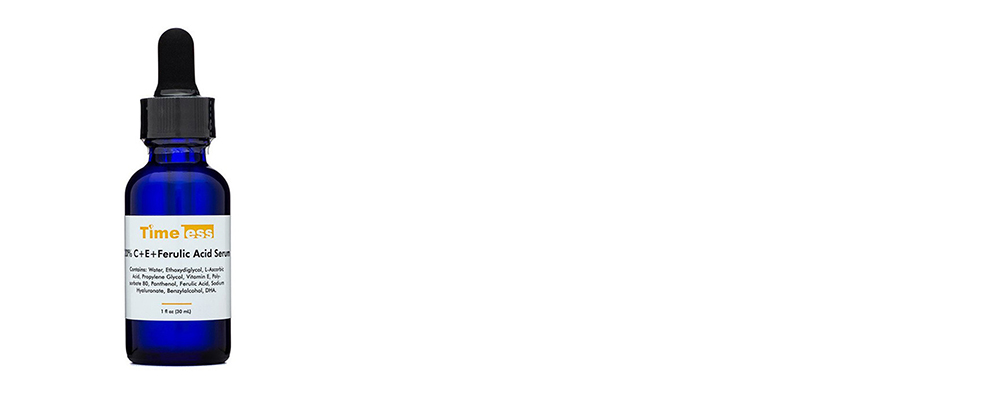 8. Timeless 20% Vitamin C Serum
This vitamin serum from Timeless is an interesting pick among ascorbic acid-rich products. The serum in a blue 30ml bottle combines vitamin C with ferulic acid and the vitamin of youth (vit. E). It counteracts free radicals and shields against the oxidative stress as well as aids the cell renewal. Because of a high concentration of vitamin C, you must be careful and do a patch test before applying it to the face.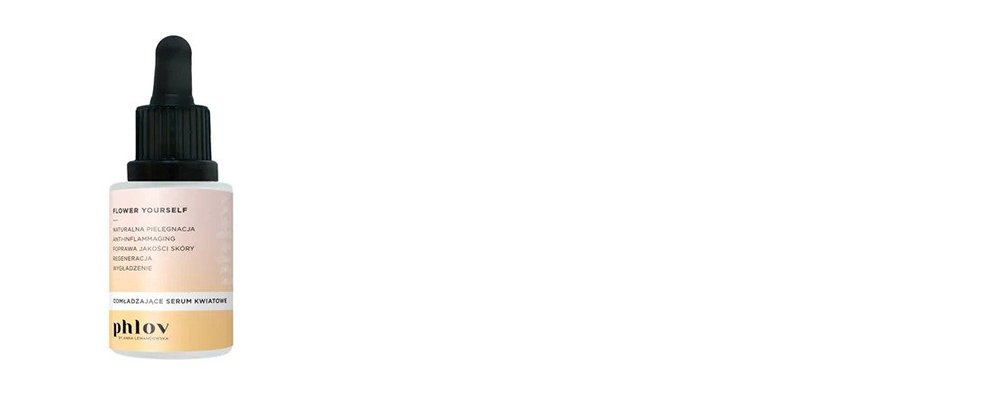 9. Phlov Flower Yourself
This isn't a typical vitamin C serum but it's worth mentioning in our roundup. The formula is rich in ingredients that protect the skin against the premature aging caused by the factors such as stress, smog and so-called inflammaging. It contains vitamin C, sugar cane squalane, chlorella extract, Damask rose oil and six flower extracts: jasmine, peony, cherry, orange, lavender and lilac. Thanks to them the serum improves the skin's appearance, nourishes and moisturizes the skin yet the 15-ml serum costs a lot.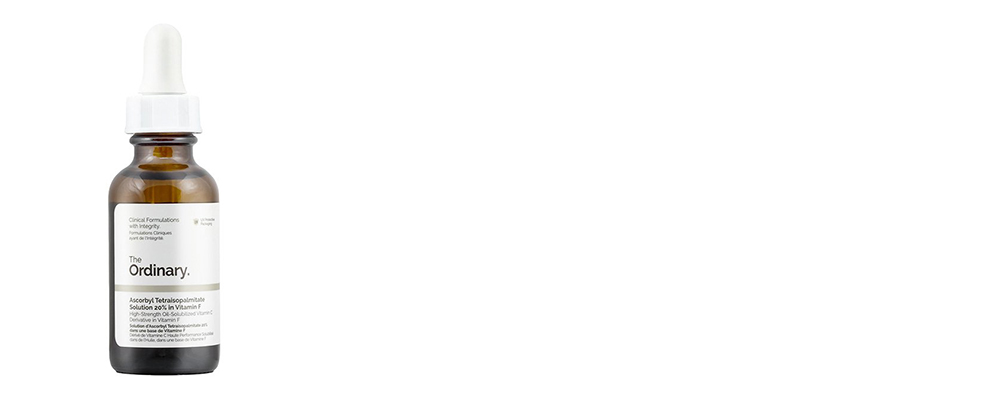 10. The Ordinary Ascorbyl Glucoside Solution 12%
As the name suggests, another product we present features a large amount of vitamin C (12%) and this is what makes it one of the bestsellers. The Ordinary serum comes in a 30ml bottle and is cheaper than the leading products in this roundup. You receive minimalist vitamin C-based formula in a minimalist packaging. The product can be used on any type of skin to nourish, illuminate and revitalize it. Sadly, it doesn't have a strong antiaging effect.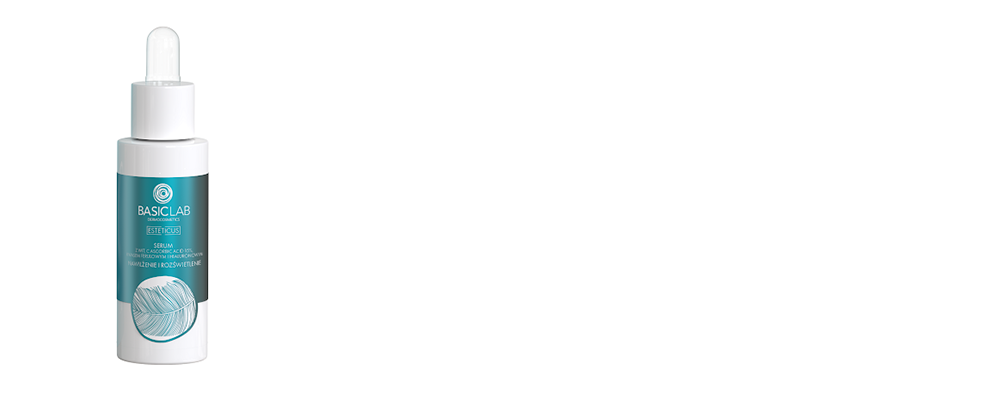 11. BasicLab Vitamin C Serum
This face therapy is based on 15% vitamin C and up to 1% vitamin E and ferulic acid. Thanks to the components, the serum has antioxidant properties and protects the skin from the loss of natural radiance. Out of all vitamin C serums this one doesn't have the most intensive effect, that's for sure. It features additional skin-conditioning and soothing ingredients, including panthenol and hyaluronic acid. It isn't expensive but it's small-sized (15 ml).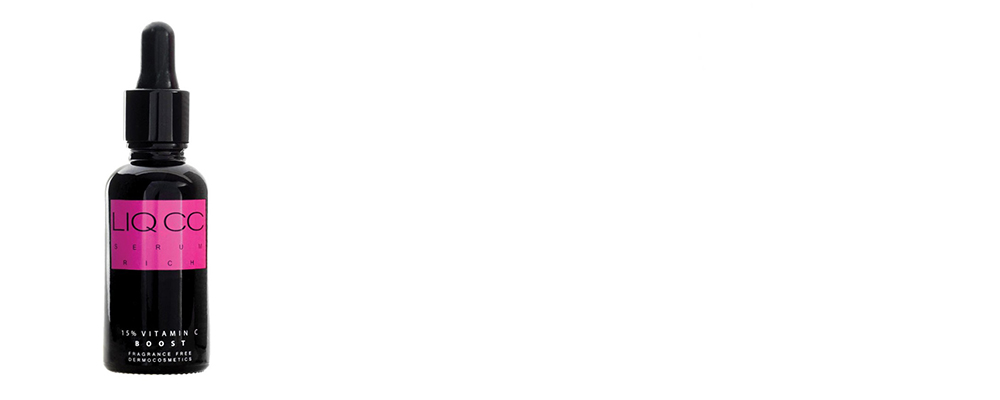 12. Liq CC Rich 15% Vitamin C Boost
The LiqPharm Serum may give your skin a boost of beneficial vitamin C too. This one contains 15% vitamin C and its effect is intensified by tocopherol (vitamin E), magnesium and hyaluronic acid. This lightweight face serum protects the skin from the factors triggering the premature aging process. It has a low skin-friendly pH, is an effective antioxidant and moisturizes the skin. Considering the size, the serum has a pretty good price.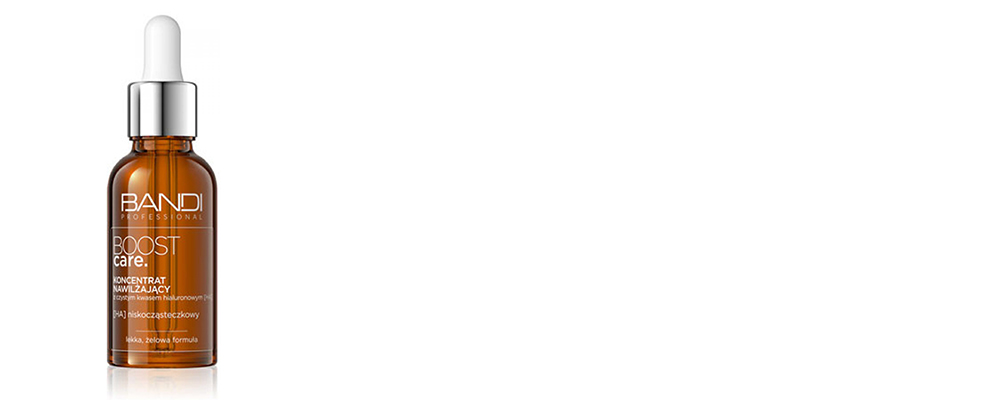 13. Bandi Boost Care Concentrate
The Bandi Boost Care Concentrate is another vitamin C serum worth noting. The formula is based on the active form of vitamin C and is enriched with allantoin, panthenol and oils (argan, avocado, almond, olive). Because of the ingredients, the serum is oily so it is likely to congest the pores in some skins. Still, it's a quite effective brightening-and-nourishing serum that comes in a 30ml bottle and has a good price. It be used on all skin types.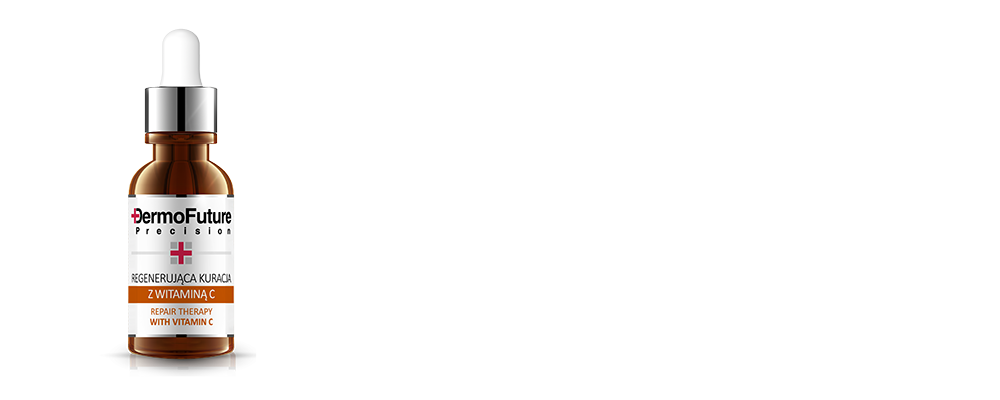 14. Dermofuture Repair Therapy with Vitamin C
A budget-friendly substitute for high-end vitamin C face serums. The Dermofuture Repair Therapy is quite popular. The 20ml serum has a low price but it's a pretty effective nourishing formula with ascorbic acid. It isn't high in vitamin C but its amount it enough to activate the skin repair, shield the skin against the UV rays and slightly brighten the face.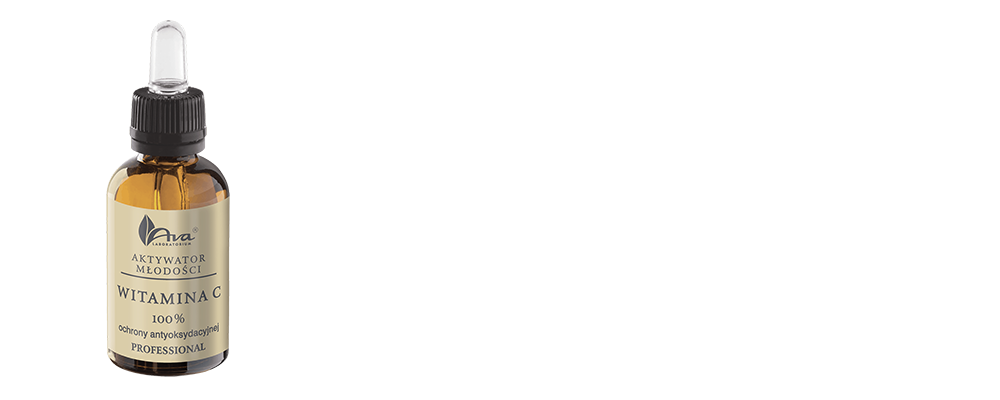 15. Ava Youth Activator Vitamin C
Last of all, a popular product in similar reviews of vitamin C serums. A very low price may be encouraging, however, you should know that this serum doesn't feature a high concentration of vitamin C – it contains substances rich in ascorbic acid e.g. acerola fruit extract. The Youth Activator Serum is runny, comes in a 30ml bottle and has a quite convenient applicator. It's not the best pick but it isn't the worst either.