This will surprise you! Face mask dr Jart
Another Korean brand hits World's cosmetic market. This time it is dr Jart, the brand founded by dermatologist dr Jung and businessman Jin-Wook Lee. Products of this brand, that have great popularity are face masks. What makes them different than the rest?
Face masks dr Jart have versatile properties. They were created for the treatment and care of each type of skin. What is more, they contain large amount of vitamins and many other nourishing ingredients. Those products will handle even the worst skin problems, starting with discolourations, through dark circles around eyes and wrinkles to restoration of face oval. Among face masks we will find: deeply moisturising, lifting, firming and tightening pores. All cosmetics consist of natural ingredients, like: algae extract, fruit extracts and cosmetic oils.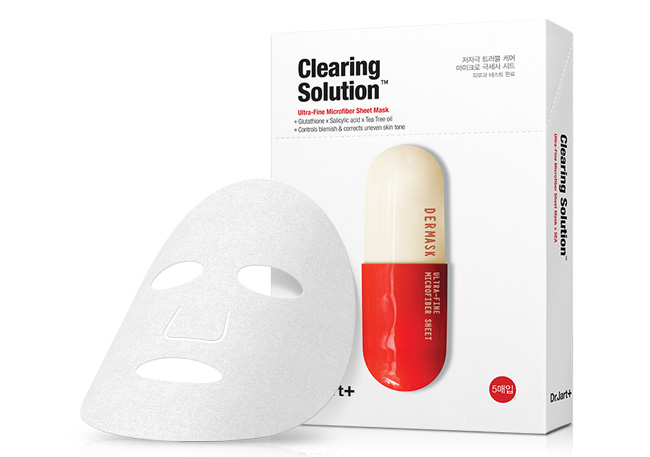 Face masks from dr Jart are so called sheet masks. To their production was used very gentle material with cellulose fibres. Thanks to delicate and natural materials, mask does not cause irritations and deeply nourishes and conditions skin. How to apply it? Before application you need to thoroughly clean and tonic your face. Then perform peeling to remove dead skin cells, residues of cosmetics and dirt from skin pores. Take the mask out of packaging and apply on face. Press the sheet gently against the skin around the eyes and lips. Leave face mask from dr Jart on face for 20 minutes. After this time, take the product off and apply serum or cream.
Packagings of face masks from dr Jart have really interesting design. They resemble capsules, pills and tablets, which are being ingested during dermatological skin treatment. In the offer of dr Jart are also: body balms, lipsticks, creams with sun filter, face massager and make-up cosmetics. All products are safe, were dermatologists tested and do not contain artificial substances.