Nanobrow Eyebrow Pencil: a remarkable brow styling pencil
Nanobrow Eyebrow Pencil is very innovative: it has an ultra-thin graphite tip that allows you to draw hair-like strokes that mimic real hairs, delivering a three-dimensional effect. You can fill your eyebrows with one of the four available colours and camouflage all the gaps. See for yourself how effective it is!
You can get Nanobrow Eyebrow Pencil in four colours:
Espresso,
Dark Brown,
Light Brown,
Blonde.
Thanks to these rich and intense shades you will create impeccable makeup looks perfect for every occasion. The refined tip will easily fill any patches you might have! This pencil will accentuate the most difficult-to-style arches and boost their volume.
The well-pigmented colours will amaze you with their beauty. Finally, you will be able to shape your brow correctly the way you always dreamt about. The velvety formula is very durable and will last all day under any conditions. You can be sure that the makeup won't smudge or come off.
Nanobrow Eyebrow Pencil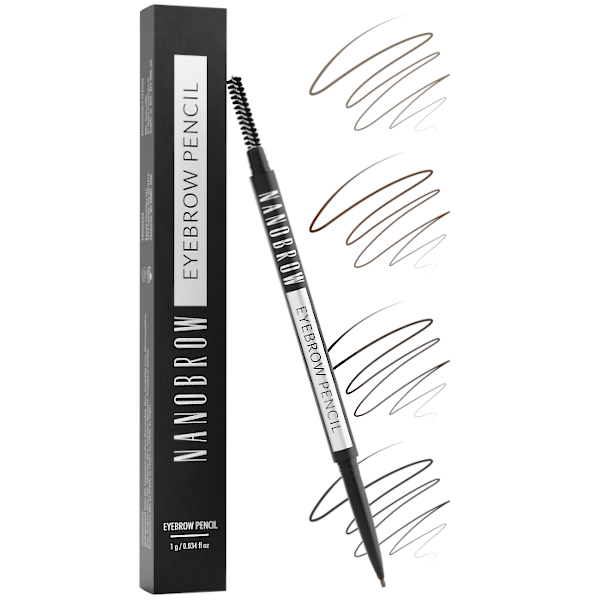 Product available in colors:
The refined Nanobrow Eyebrow Pencil
Nothing is impossible with this product! You don't even need to sharpen it as it's automatic and ready to use. The graphite is of the perfect shape which makes it the best professional tool for brow styling! The colours are perfected to every detail and will suit your real eyebrows. Choose the shade you like and start colouring!
Nanobrow Eyebrow Pencil can be applied very quickly and with little to no effort. This guarantees always perfect and elegant eyebrow arches. There is no better or quicker way to get the desired brows in just one moment. The end result looks fantastic and, most importantly, natural.
Nanobrow Eyebrow Pencil:
creates super thin lines,
long-wear, handy, precise,
fills the eyebrows with a natural colour,
draws additional hairs,
delivers an effect of spectacular brows,
is incredibly easy to use.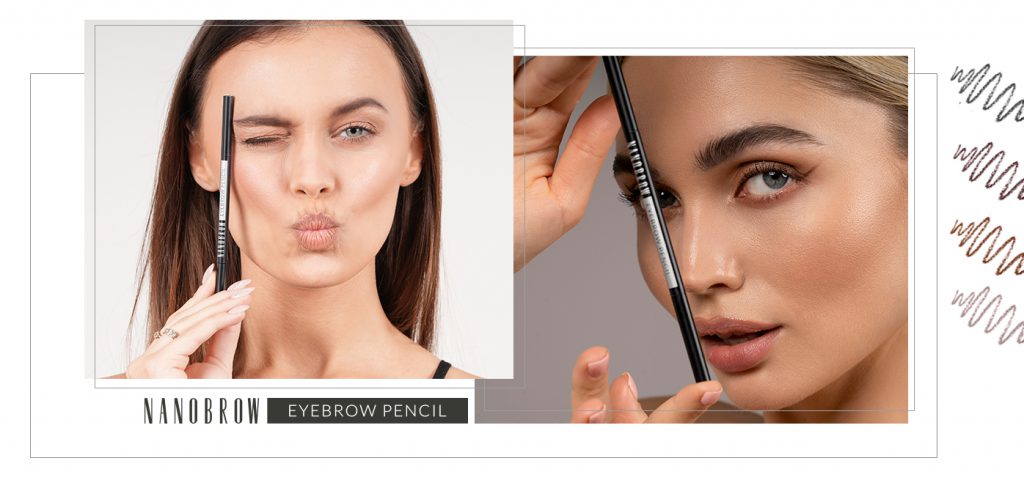 Nanobrow Eyebrow Pencil's thin, precise graphite tip will contour your arches the exact way you love. First, outline the entire brow, starting from the lower edge. Then, lightly fill it with the chosen colour – ideally-pigmented shades will make it easy for you. Keep in mind that the bottom parts and brow tails should be darker and more accentuated than the upper edges. You can blend the makeup in these areas so the effect is more natural! The result will be spectacular!
Where can I buy Nanobrow Eyebrow Pencil?
The pencil is not the only cosmetic created by this brand. All products from the Nanobrow line can be found on the producer's official website – www.nanobrow.us. Get to know them and choose your favourites.