How to grow long hair? The ultimate guide of hair lover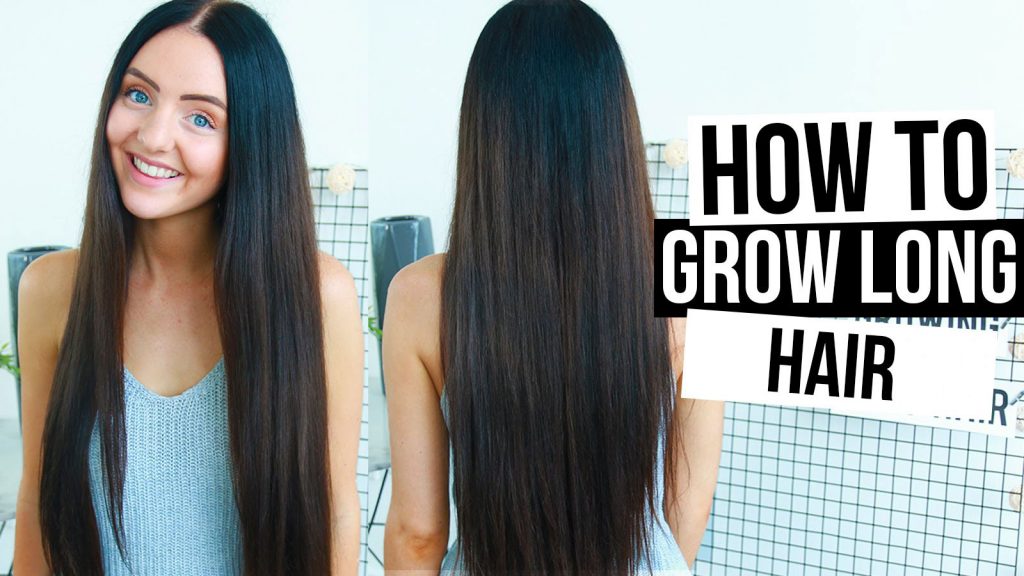 Growing long hair is not an easy job to do. Especially, when taking into consideration that hair grow only 1 cm/0.4 in per month. How to deal with this difficult task? You will need dietary supplements and lotions. Take care of proper scalp care, but also the entire body. Go to the trusted hairdresser who will advise you on how does growing hair should look like.
If you want to have long hair, you need to supply your organism with nourishing ingredients. The most important are vitamins and minerals, which source are vegetables, fruits and unprocessed products. Supplementation is also important. In pharmacies and dragstores are plenty of pills that can help with the condition of your hair and scalp. The most popular ingredient of dietary supplements is common horsetail. Remember to always ingest all dietary supplements accordingly to the doctor's orders and the description in the attached flyer.
Lotions (but also other herbal, fruit or oil based cosmetics) can also significantly help you achieve your dream hair length. This type of cosmetics can be purchased in the dragstores, herbalist shop or you can just make it on your own. Stay away products with alcohol, because it causes dryness to the scalp or on the contrary – excessively boosts sebum secretion. Good ingredients for lotions will be nettle, black radish, chamomile or… beer.
While growing long hair, it is important to take a proper care of a scalp. Choose shampoos without SLS and other invasive substances. During hair wash perform gentle massage. It will boost blood circulation, relax muscles of the neck, strengthen follicles and hair bulbs. Use hair masks and hair conditioner dedicated for scalp. Long hair are healthy hair. Do not forget about healthy life style. Limit stress factors, dedicate 8 hours for sleep, eliminate alcohol and cigarettes. To your diet include vegetables, fruits, full grain bread, sea fish and herbs.
Use an advise of professional hair stylist. True specialist will help you with choice of right conditioning cosmetic and will cut your hair in a way that make them grow faster, be healthier and stronger. Many girls believe that frequent ends cut accelerates hair growth. Wrong! This way you only improve their appearance.